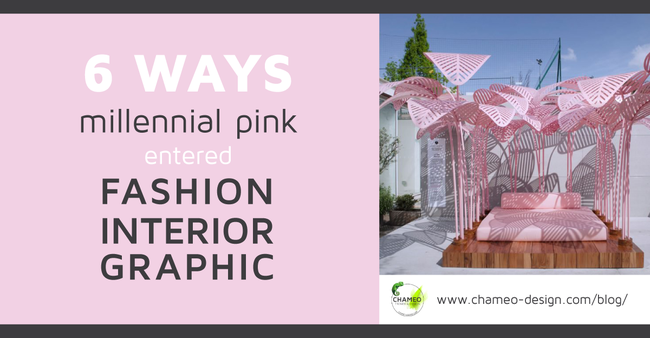 There is one color dominating all design disciplines like no other:"
"It is called millenial pink and can be described as a color developing out of beige, nude and a feminine light rose."1
It is incredibly popular in fashion and can't be overseen in graphic and branding design. The furniture show in Milano proved that Interior Design seams to be keen on it as well.
Millennial Pink was used by big named brands like Moroso, the scandinavian design company Muuto & Normann Copenhagen.
It even got on the top 10 list of the most instagramed topics of the Salone di mobile 2017.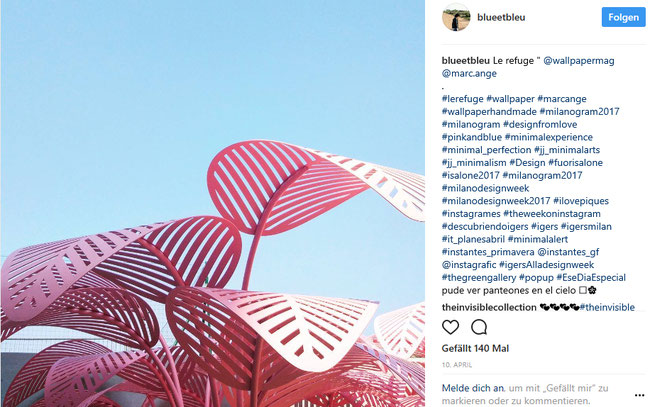 With the hashtag #milanogram2017 all trends made their way around the world this year.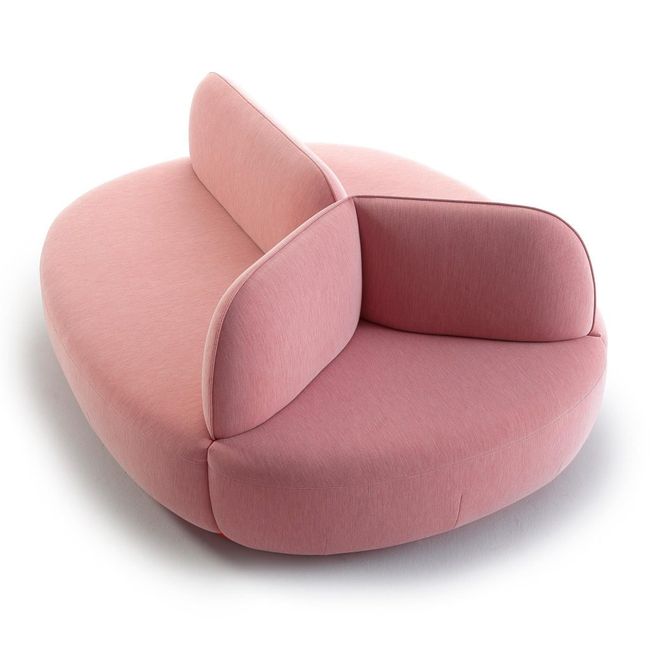 Isla by Note Design Studio for Sancal
Note Design Studio's biggest launch in Milan was this island sofa for Spanish brand Sancal shown at the Salone del Mobile in millennial pink. It is the latest in a series of pink products created by the Stockholm-based design studio.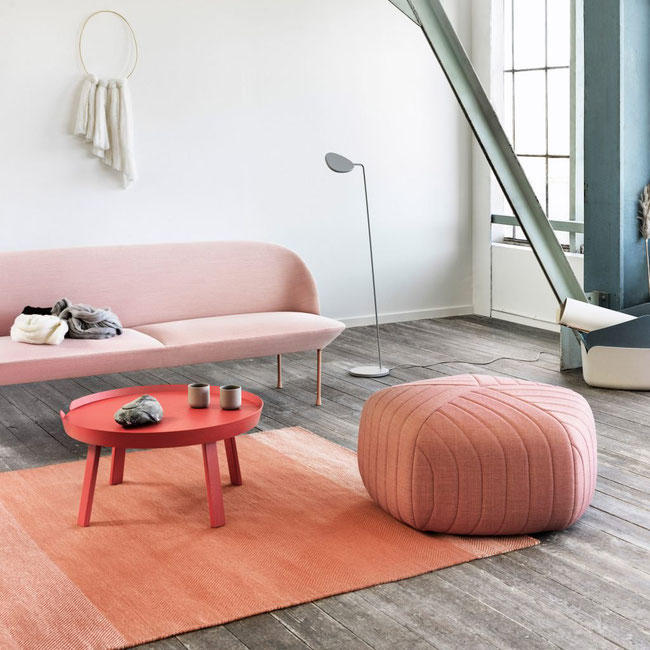 Five Pouff by Anderssen & Voll for Muuto
As mentioned above the brilliant Danish brand Muuto chose the pink to dominate their design! Highlights included the new Five Pouff by Norwegian studio Anderssen & Voll, a five-sided piece with stitched stripes.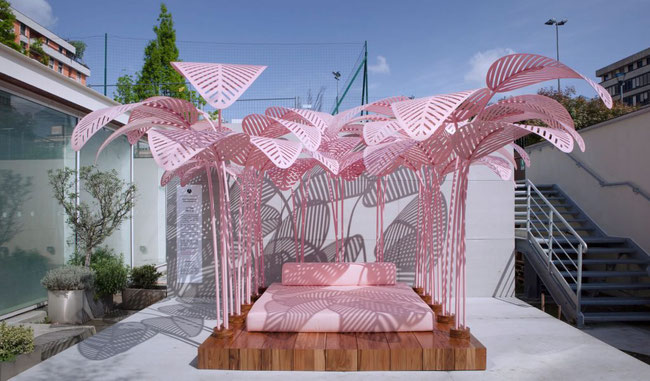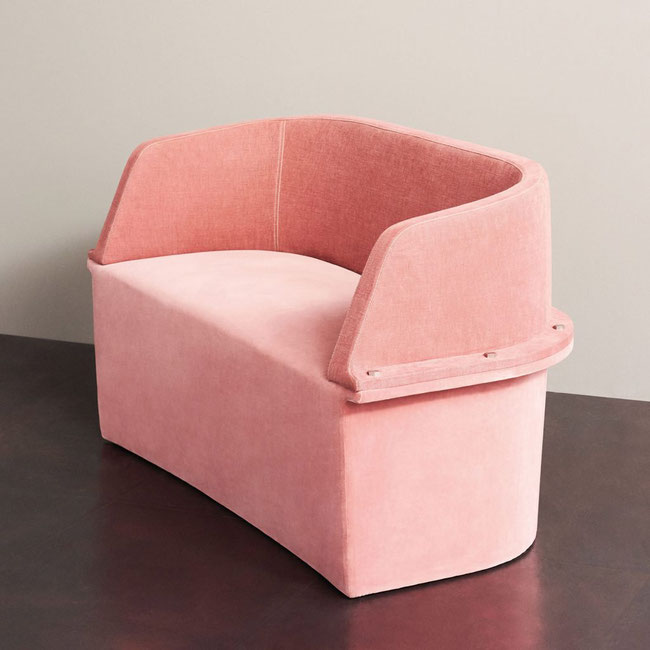 Assembly sofa by Diesel Living with Moroso
Italian brand Moroso teamed up with fashion brand Diesel to create what it calls a "collection of laid-back, comfortable products" in Milan. Among them was the Assembly sofa, which combines textured fabrics like plush velvet and felt with industrial steel bolts.
Gorgeous!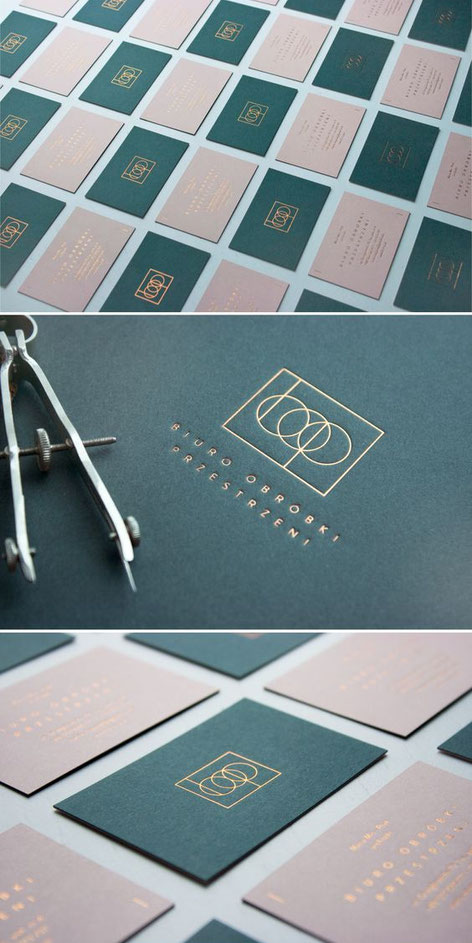 Now you might be asking yourself, which color can be used perfectly with Millenial Pink? Our answer is very clear: JADE GREEN!
As seen a lot in Branding design at the moment, this is an awesome example:
---
The interest in pink didn't come out of nothing. Media has been written about it for quite some time and not only fashion bloggers and journalists. Just to name a few big ones:
The Guardian, New York Magazine and Times.
By the time everyone started calling it Millennial Pink in the summer of 2016, the color had mutated and expanded to include a range of shades from beige with just a touch of blush to a peach-salmon hybrid.
In the same year Pantone named the more warm color Rose Quartz Color of the year!
Rose Quartz, described as "a warmer embracing rose tone" and Serenity, which is a "cooler tranquil blue" were apparently chosen to reflect consumers seeking soothing colours.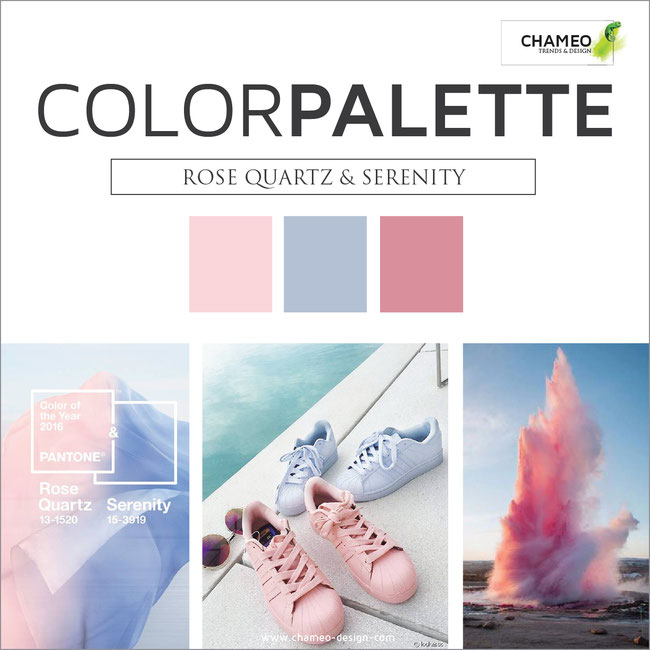 You liked the article? That's great!
Visit our Trendresearch for more.
See our Services for supporting your company in Branding or the color & material Design of your products.