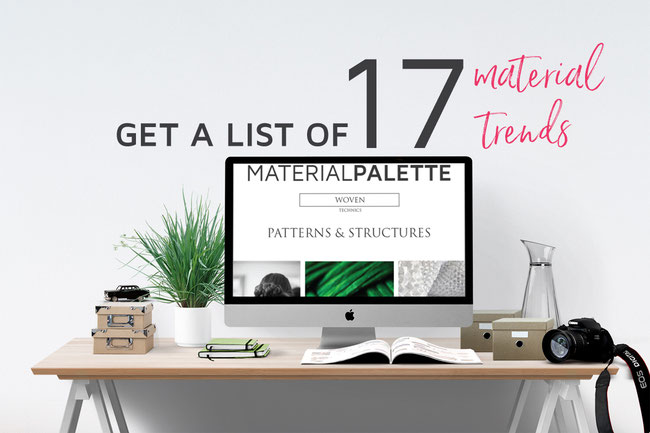 Hexagon is part of our geometric, technical patterns and seen everywhere. Printed on products, used in graphical design or as form of ceramic tiles,.....just watch the mood images and get more inspiration!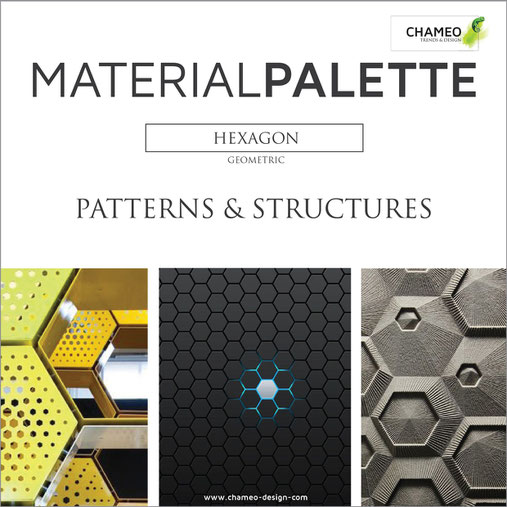 A natural, organic structure is called "WAVES". It is implemented on textiles, tactile on industrial design products and often has a functional, haptical advantage on the subjects on which it is used.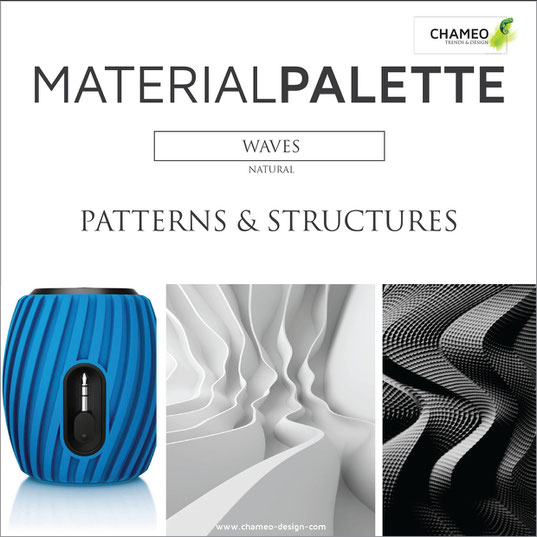 ---
The original sources of the images are directly linked or can be found on our: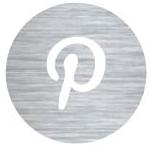 You already follow us, right?
---
Material in ACTION, this is our TREND N#3 SPLASH!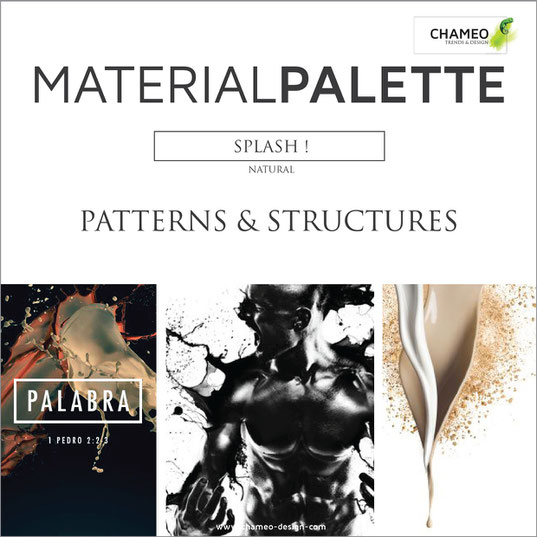 ---

---
Diamond pattern also part of the geometric structures can be spotted everywhere.
Coming from architecture, over fashion to many details in the design of car interiors.
For example stichings on leather.
It can be very sporty, but also modern & timeless in the same way.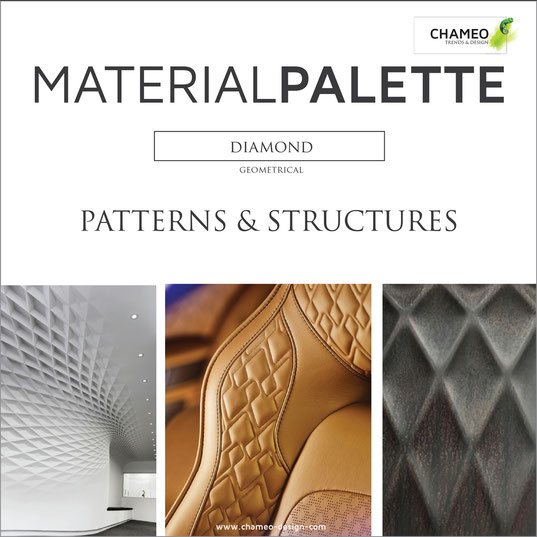 ---
A trend combining colors and materials: Progressive colors look like they are moving on the products and give the material are very modern, sophicticated character.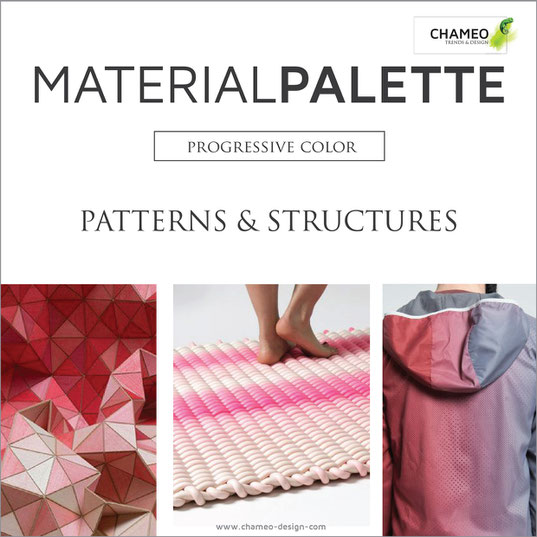 ---
---
Makes textiles or harder materials look like thin, fine and hand crafted paper.
Asian style and really beautiful!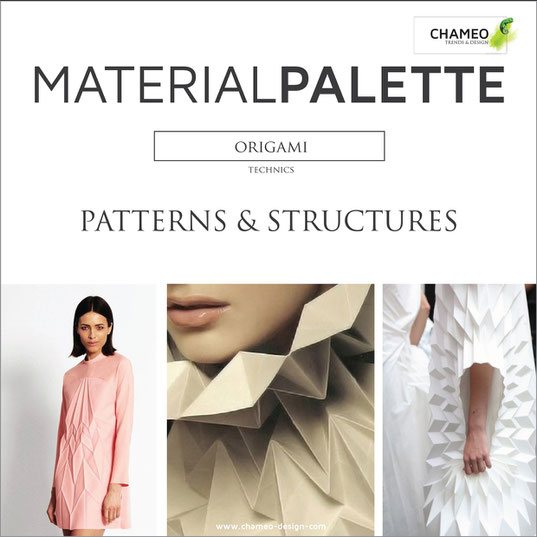 Sometimes material gets patina over time which tells the viewer a story about the products life. It can be really nice on leather or almost artistic on PEELING PAINT.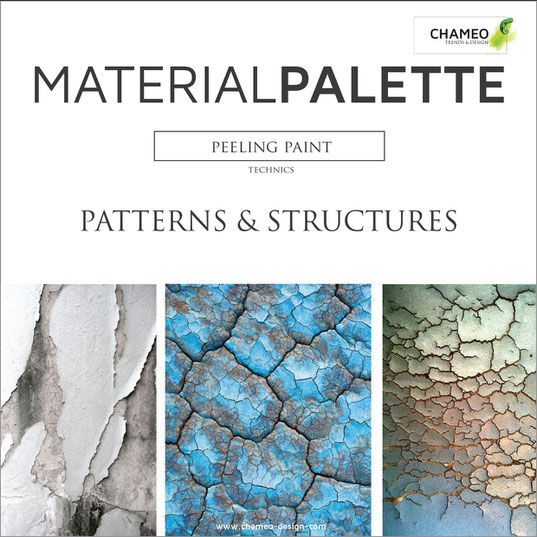 Let's stay in touch and follow us on Twitter @chameodesign.
A natural material which had a very popular time in the 70s.
Today it is also used in many different ways with a impression of high quality and authenticity.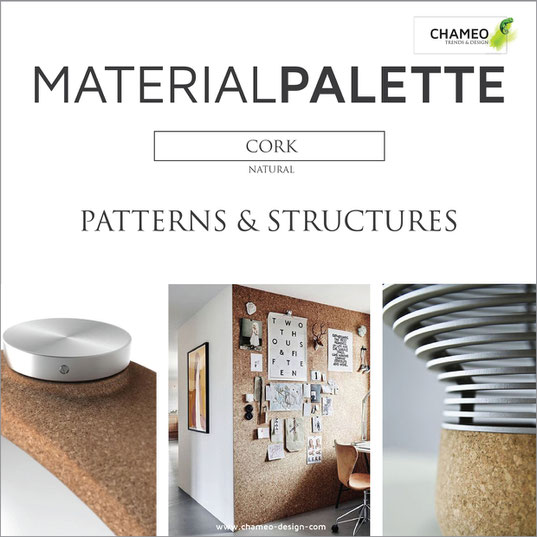 Super hip on high fashion and weddings dresses but also as pattern in interior design.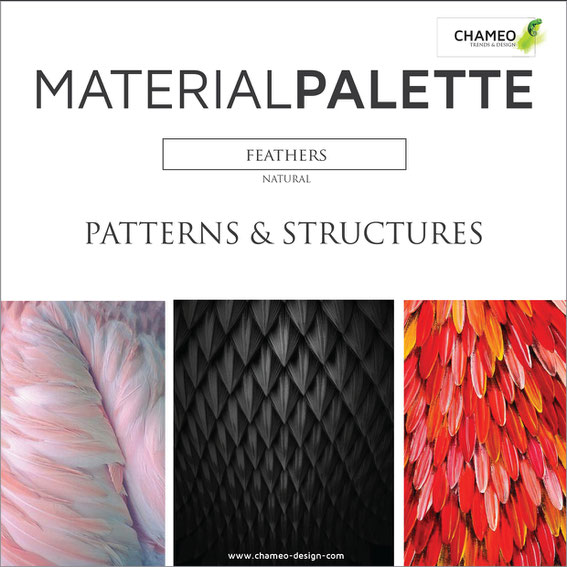 Always a trend! SHINE ON!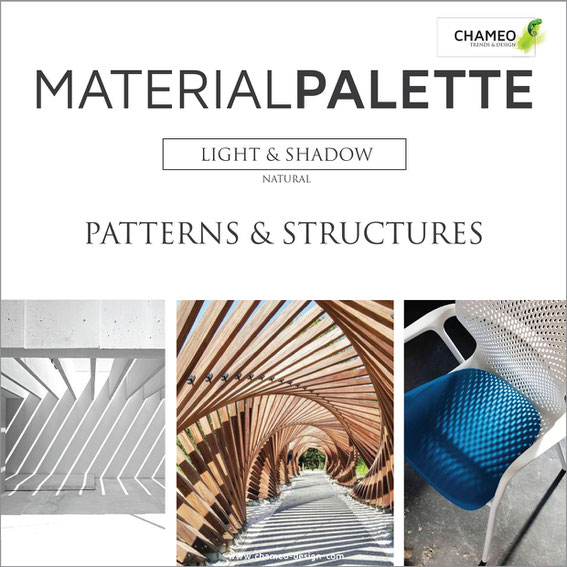 Another geometric, technical trend in so many different executions.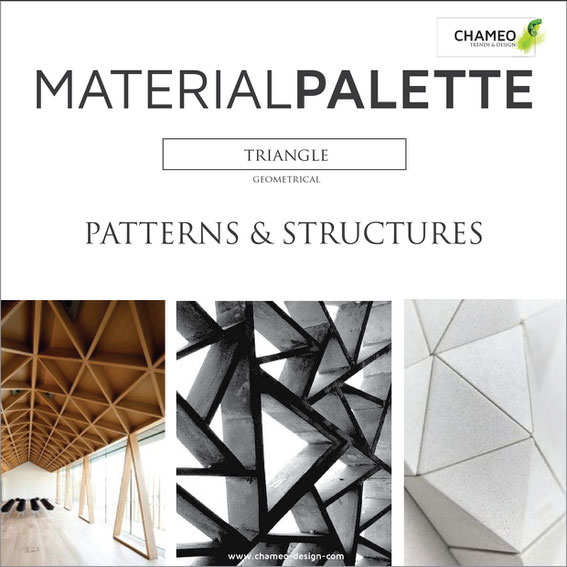 Progressive pattern is a structure developing and changing over the products surface often combined with a function for example as loudspeakers.
All forms from technical to organic are possible. Nice!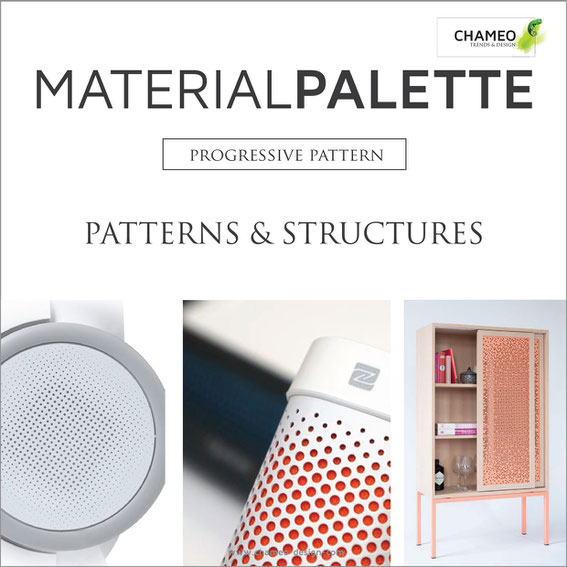 From traditional to modern, from woven leathers, woven metal, carbon or textiles. Everything is possible and that trends will not stop in the nearer future.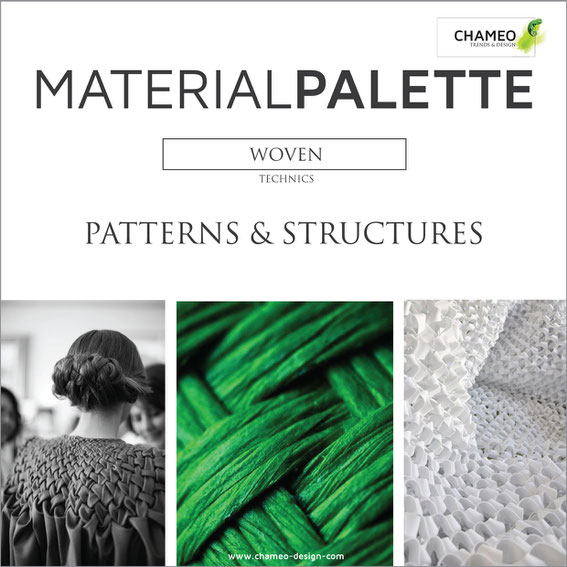 Sometimes the nature does things which are so beautiful and perfect that we can not resist to just copy it. Totally fine!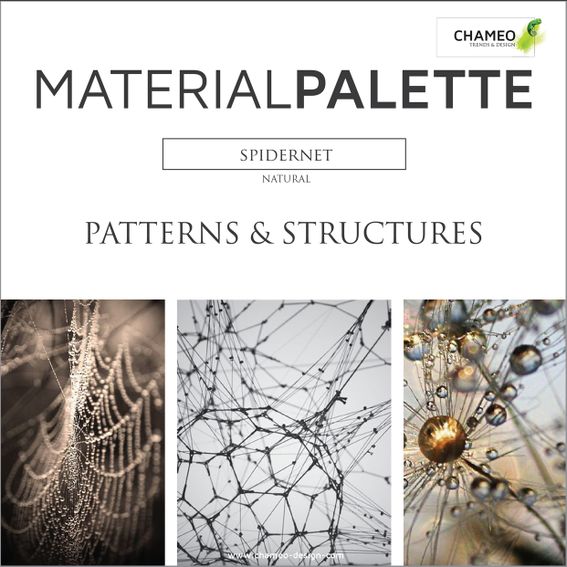 A trend which arrived a few years ago and still on.
Premium car makers paint their Showcars with copper finish, interior decoration combines concrete products with rose gold. Graphic design is also still in love with our TREND N#16.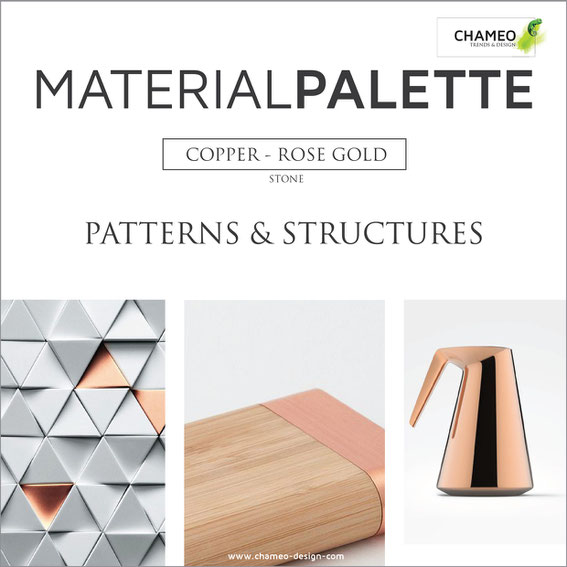 Marble is everywhere. Living room tables, mac book covers (with printed marble decor). This trend makes modern furniture soooo classy!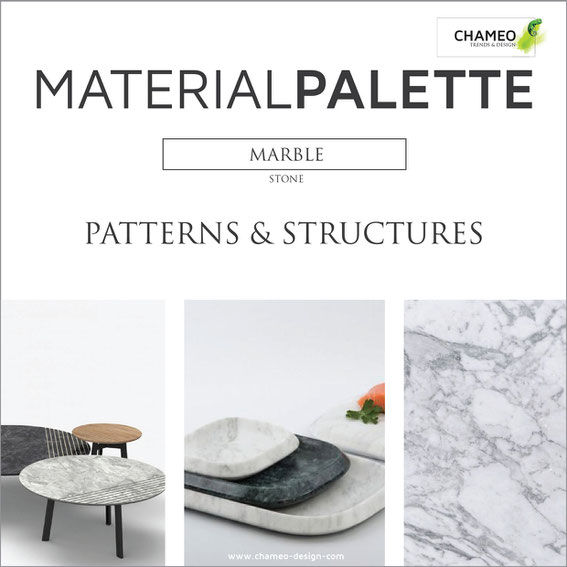 ---
Your products miss the ultimate "WOW effect"? The right choice of COLOR & MATERIAL can do i

t and improve any sales!

Need to get in touch with the right material suppliers? We can help!
How can you descripe exactly what you want? We make a bulletproof briefing for you to give out to suppliers! Plus INSPIRATION boards communicating the moods, target customers, textures, color triad for your products without many explanation or language barriers.

How do I know what's possible in material feasibility?

We have 16 years of experience in Color & Material design and support you with questions around technical functions, weight, color possibilities, prices, production, minimum purchase and many questions more.